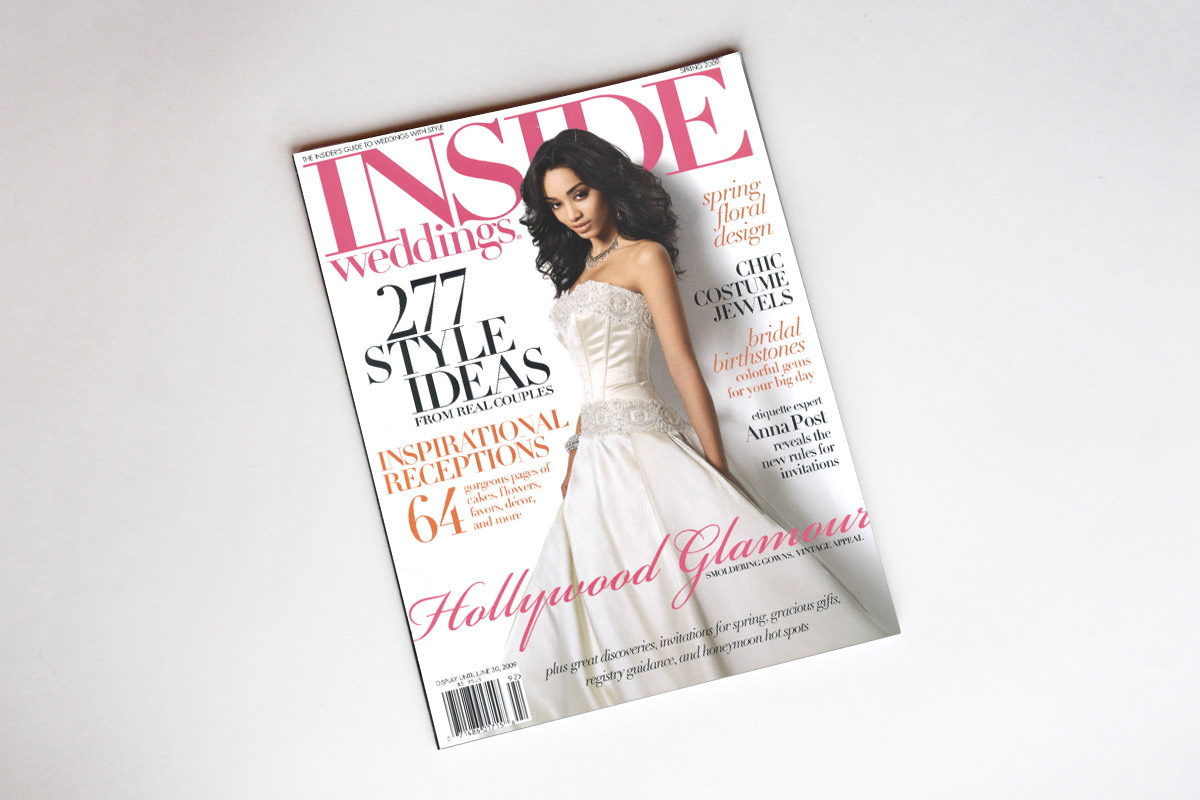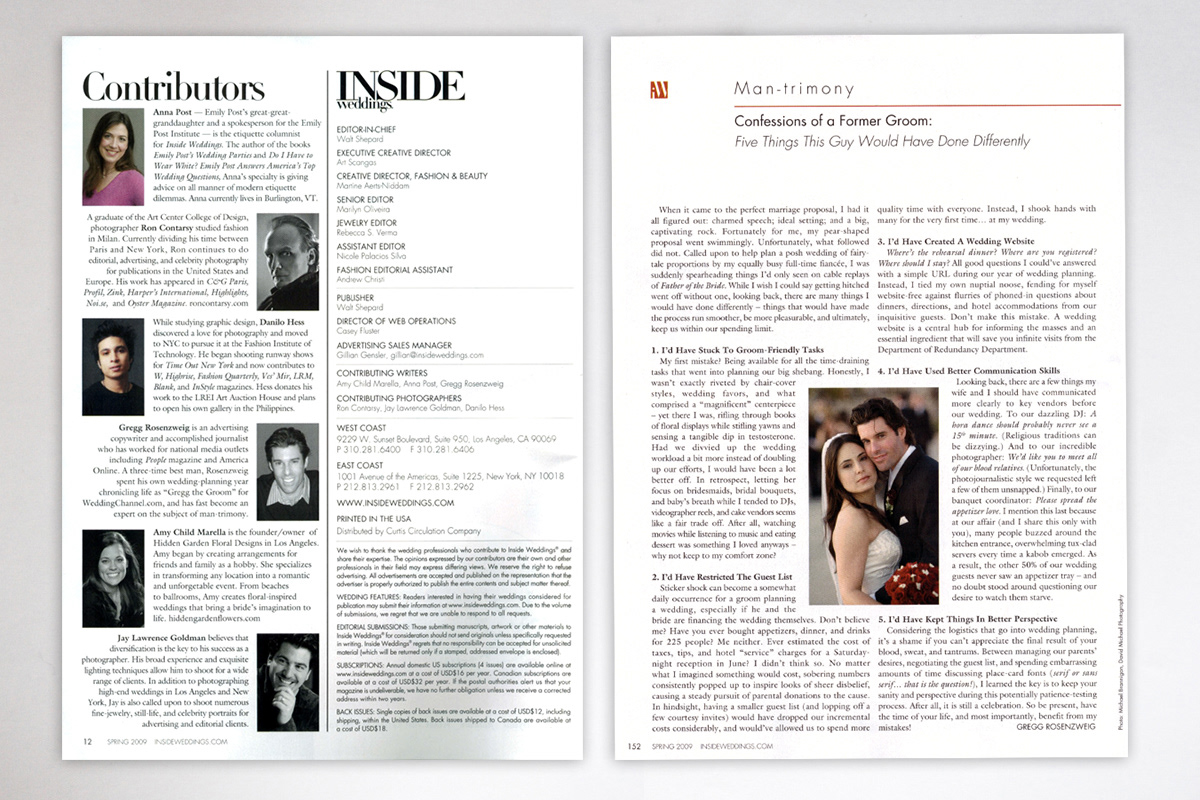 When it came to the perfect marriage proposal, I had it all figured out: charmed speech; ideal setting; and a big, captivating rock. Fortunately for me, my pear-shaped proposal went swimmingly. Unfortunately, what followed did not. Called upon to help plan a posh wedding of fairy- tale proportions by my equally busy full-time fiancée, I was suddenly spearheading things I'd only seen on cable replays of Father of the Bride. While I wish I could say getting hitched went off without one, looking back, there are many things I would have done differently -- things that would have made the process run smoother, be more pleasurable, and ultimately, kept us within our spending limit.
1. I'd Have Stuck To Groom-Friendly Tasks
My first mistake? Being available for all the time-draining tasks that went into planning our big shebang. Honestly, I wasn't exactly riveted by chair-cover styles, wedding favors, and what comprised a "magnificent" centerpiece -- yet there I was, rifling through books of floral displays while stifling yawns and sensing a tangible dip in testosterone. Had we divvied up the wedding workload a bit more instead of doubling up our efforts, I would have been a lot better off. In retrospect, letting her focus on bridesmaids, bridal bouquets, and baby's breath while I tended to DJs, videographer reels, and cake vendors seems like a fair trade off. After all, watching movies while listening to music and eating dessert was something I loved anyways -- why not keep to my comfort zone?
2. I'd Have Restricted The Guest List
Sticker shock can become a somewhat daily occurrence for a groom planning a wedding, especially if he and the bride are financing the wedding themselves. Don't believe me? Have you ever bought appetizers, dinner, and drinks for 225 people? Me neither. Ever estimated the cost of taxes, tips, and hotel "service" charges for a Saturday- night reception in June? I didn't think so. No matter what I imagined something would cost, sobering numbers consistently popped up to inspire looks of sheer disbelief, causing a steady pursuit of parental donations to the cause. In hindsight, having a smaller guest list (and lopping off a few courtesy invites) would have dropped our incremental costs considerably, and would've allowed us to spend more quality time with everyone. Instead, I shook hands with many for the very first time... at my wedding.
3. I'd Have Created A Wedding Website
Where's the rehearsal dinner? Where are you registered? Where should I stay? All good questions I could've answered with a simple URL during our year of wedding planning. Instead, I tied my own nuptial noose, fending for myself website-free against flurries of phoned-in questions about dinners, directions, and hotel accommodations from our inquisitive guests. Don't make this mistake. A wedding website is a central hub for informing the masses and an essential ingredient that will save you infinite visits from the Department of Redundancy Department.
4. I'd Have Used Better Communication Skills
Looking back, there are a few things my wife and I should have communicated more clearly to key vendors before our wedding. To our dazzling DJ: A hora dance should probably never see a 15th minute. (Religious traditions can be dizzying.) And to our incredible photographer: We'd like you to meet all of our blood relatives. (Unfortunately, the photojournalistic style we requested left a few of them unsnapped.) Finally, to our banquet coordinator: Please spread the appetizer love. I mention this last because at our affair (and I share this only with you), many people buzzed around the kitchen entrance, overwhelming tux-clad servers every time a kabob emerged. As a result, the other 50% of our wedding guests never saw an appetizer tray -- and no doubt stood around questioning our desire to watch them starve.
5. I'd Have Kept Things In Better Perspective
Considering the logistics that go into wedding planning, it's a shame if you can't appreciate the final result of your blood, sweat, and tantrums. Between managing our parents' desires, negotiating the guest list, and spending embarrassing amounts of time discussing place-card fonts (serif or sans serif... that is the question!), I learned the key is to keep your sanity and perspective during this potentially patience-testing process. After all, it is still a celebration. So be present, have the time of your life, and most importantly, benefit from my mistakes!