(This excerpt is from a piece originally published on YP.)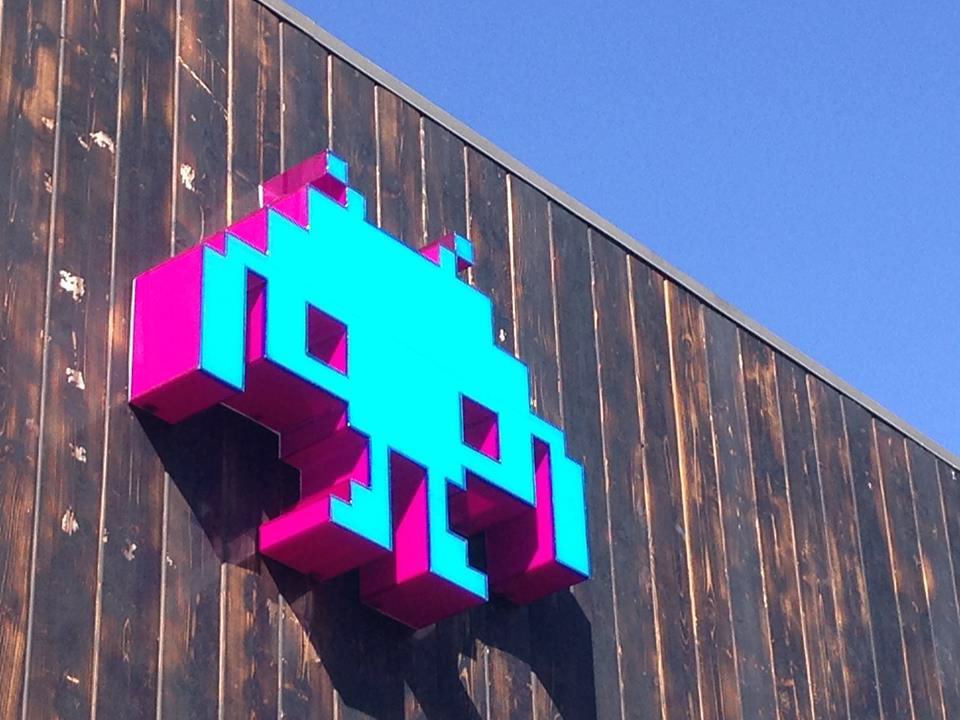 Brisket. Fried chicken. And a nice little dose of Southern hospitality in Studio City. That's what this benevolent barbecue spot from some very talented toques will yield you. In what they call a "riff on the classical pairing of bourbon and barbecue," Barrel and Ashes is a breath of fresh smoky air to a section of the Val starved for good barbecue. But it's L.A. barbecue. You're not going to see plate after plate of cow... and you won't need 6,000 Wet-Nap's to solve that stray splash of sauce stuck to your forehead. 

This barbecue is refined, portion and pricing wise, and the food is great so plan to overeat. But make a rezzie 'cause you will wait if show up without one.
Other than the French press coffee, there's another big fat compelling reason to visit Blu Jam: their "signature" crunchy French Toast -- the breakfast equivalent of crack. (To be fair, I haven't checked the actual ingredients.) 

These legendary little triangles of joy (mashed-up unicorn?) come topped with fresh fruit and have vanilla sauce on the side. But really, those just seem extraneous given their perfect taste. The rest of Blu Jam's breakfasts are also pretty great, possibly overpriced, and the wait could scuttle your Saturday. But hey, did I mention the crack French toast? 
This farm-friendly, neighborhood gastropub started the resurgence of cool in the SFV a few years ago. To date, the Peasant still has the earmark of what made its menu unique with gems such as blue cheese fried olives and the Bacon & Eggs -- deviled eggs with brown sugar-chili Applewood smoked bacon. They also love local so much they put it in their name.
Kazunori Nozawa became known locally as the "Sushi Nazi" based on his reputation to serve people what (and how) he wanted back in the day. His Sugarfish is his latest fish destination and probably a bit more refined in its approach given all the other L.A. locations. Guests still get to choose off menus called "Trust Me's" and there are still no reservations accepted so if you don't have a lot of time to wait, it could be "No seat for you!"
Where else can you sip a Moscow Mule while playing a Frogger? Probably nowhere else at the moment. The One Up is the answer to any adult who misses '80s video games, but feels a tad skeevy hanging out at Castle Park. The One Up has tons of old-school video games that you can play while getting your swerve on. You also won't have to drop quarters on machines while waiting to play Dig Dug -- the games are all free. There's also a full bar and a dinner menu with standouts such as Local Sweet Corn Hushpuppies. There's even Cap'N Crunch Chicken Wings. Gotta love it.
Craft cocktails. An extensive menu of small plates such as Oxtail Ragu, Veal Meatballs and Arctic Char and dessert gems such as Deep-Fried Fluffer Nutter (peanut butter, marshmallow and fresh bananas). And it's all served in what looks like a long, underground drug tunnel. Can't beat that.
If you're the kind of person that savors oysters from Seattle, New England or wherever these shelled beasts get scooped up, you're going to dig Tipple & Brine. Not only for the '50s-style tube TV in the greeting area or the oyster bar itself (pictured above), but because this Sherman Oaks destination dishes out a city-vibe without the trek over the 405.  Special note: Few know there's a little speakeasy bar with an outside patio upstairs in case a post-feast apertif is what you seek.
When you hit the work wall at 3 o'clock and start dreaming of a happy hour paradise where all your dreams get answered, the image of Laurel Tavern usually appears. That's where you can get a Cantonese Lollipop Chicken Wing, Bacon Blue Cheese Burger and Cool Cuke in front of a flat screen, dateable bartender and other hip Studio City-ans.
The newest entry to this collection wins praise, as much for its ambiance as its food. Put aside for a moment the fact that they serve a Nutella Cookie Sandwich and Bacon Cheddar Tots, a stellar gastropub interpretation the preeminent '70s side dish.  

The atmosphere is refreshingly cool for the 818. In keeping with the school theme, the menus are like compostion books. The doggy bags read "Homework. Finish at Home." And, the parabolic, flow-chart-esque wall designs make it seem like a high-class cafe at a flight school.  

The throngs of people outside also show that this is a tough school to get into, so you'll want to make a reservation in order to get accepted. You know, new school mentality.